A Visionary Salon
Experience excellence in service when you visit us!

We have spent years sourcing the most exclusive extension and hair restoration services and products!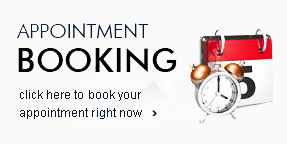 What we offer:
Low Level Light Treatment (LLLT) In clinic and Home/travel Systems
​Hair Loss and Restoration Services and solutions

Shrinklinks Hair Extensions

Loc, Bead, Cylinder, Strand by Strand Hair and Tape in Extensions

INVISABLEND Hair Enhancement

Micropointlink, Micropoint Accents

Custom Hair pieces: Human Hair,Cyberhair, HD Synthetic,synthetic

Wigs & Enhancement Pieces

Keratin Hair Smoothing Treatments

Hair B(Its like Botox for your hair)

Hair Color

Haircutting

Balage & Ombre

Hair Re-texturing & Relaxing

We now offer celebrity stylist endorsed OLAPLEX to keep your hair virtually free of breakage during chemical services

We have an exceptional menu of reparative in salon hair treatments
For a list of specific services and pricing: Mobile site scroll down and click on the service link for more information. Full site,please click on one of the service category links on the left of the page.
I have access to the finest European,Italian, Brazilian and Indian hair available to professionals. I will help you determine the best services for your needs and deliver the kind of quality and value you expect from a professional salon.
Hair Treatments
Strengthening Treatment
$31
Repair your broken damaged hair with our strengthening treatment. This treatment reconstructs, reconditions and adds immediate strength without added weight. It will boost hair's shine and softness. It brings protien to hair's core, restoring internal strength and shine
Redken Chemistry Deep Conditioner
$31
Contains specialized ingredients that compensate for missing components in the hair due to hair distress. Using proteins, natural oils and other nourishing ingredients. Shot Phase supplies hair with a concentrated dose of what it needs most.
Xtreme Conditioning Service w/Xtreme Laser Hair Therapy Treatment
$75-125
Purchase as a series to receive the lowest price available

•Remove dirt and debris, washing away oily waxy residue that coats the scalp and clogs the hair follicle, and allow the scalp to breathe.
•Balance natural scalp moisture, while exfoliate the scalp, removing dry, dead skin cells, and dandruff.
•Help to alleviate symptoms of itchy, dry, or tightened scalp caused by environmental allergies, chemical services, braids, weaves, extensions and
heat styling.
Olaplex
$65 full treatment
$30 add on service
Full in salon treatment with take home Bond Multiplier No.1 Is applied directly into your color. Bond Perfector No.2 Is used before we shampoo.
Hair Perfector No.3 Is a take home product that you'll use once a week. It will make a huge difference in the health of your hair. It will make your hair stronger, healthier, and your color will last longer.
For 20.00- Add Olaplex to any hair color,glaze or conditioning service(no take home included) may be purchased separately.
Keratin Color Lock & Smooth Express Treatment
$100
This 2 in 1 formula should be used after all color or highlighting services to lock color in and prevent fading, providing frizz and curl control simply and quickly. It coats the hair shaft and penetrates the cuticle, instantly revealing a healthy luster and high impact shine. Works on all hair types for up to 4 weeks!
Cellophane/Glaze
$60
Ammonia Free colorizing gloss treatment to shine, shade and dramatize shapes. Translucently illuminates each strand. These formulas with A3 complex provides reflective brilliance and gorgeous shine and preserves the natural moisture of your hair.
E-Cure
$60
Contains proprietary deep sea minerals and over 30 wild plant extracts that work in synergy to nourish and restore hair and scalp. The minerals reverse the oxidation of damaged hair caused by heat, chemicals, environment and toxic build up returning your hair to a healthy pH level.
Steam Iron Treatment:
Add-on (with service) - $15
Full (w/out service) - $35
Steam Infusion creates smooth shiny straight results on all types of hair. Its continuous high pressure steam combined with treatments allows deeper penetration of active ingredients- giving long lasting conditioning.
Keratin Treatment
$250.00-$500.00
Our most intense, most effective Treatment that smooth's even the thickest, coarsest, most resistant hair. Extreme Renewal deeply penetrates the hair shaft for maximum repair. It can virtually eliminate dryness and brittleness, reduce excess volume and frizz, and deliver long-lasting nourishment and protection for up to 16 weeks! Safe for colortreated
hair.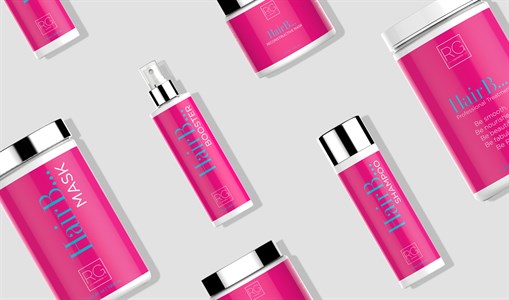 Hair Botox A Non-toxic Frizz reducing,Smoothing treatment
250-400.00 Depending on the length and thickness of the hair
Imagine transforming your hair from root to end. HairB…Professional Treatment does just that, restoring every strand and targeting damage from the inside out to bring dull, over-processed hair back to life. The advanced technology replenishes depleted hair proteins to restore softness and shine, while a blend of acids work to straighten and nourish even the most coarse or resistant hair. Hair stays smooth, silky and healthy looking for up to 12 weeks.
HAIRB…TREATMENTAn innovative straightening system designed to renew and deliver smooth, healthy, frizz-free hair.
HAIRB…SHAMPOOIt's shampoo that does more: HairB… Shampoo replenishes moisture, improves manageability, and helps to strengthen hair as it cleanses. The secret: a combination of natural oils that restore damaged hair and leave it shiny, silky and protected with every wash. HairB… Shampoo also enhances the results of the HairB… treatment.
HAIRB…MASKThis intensive hydrating mask goes the extra mile when you need intensive moisture, damage control or a reconstructing boost between HairB… treatments. It penetrates each strand to replenish moisture and improve the look and feel of hair from the inside out, leaving it smooth, silky and healthy looking.
HAIRB…BOOSTERSpecially formulated to boost the HairB…Professional Treatment by providing extra-straightening to curly-resistant & afro-textured areas of hair.
Keratherapy Keratin Renewal Treatment
This is a new Brazilian hair renewal system. Unlike some of the others, there are no harmful fumes. The smoothing and Defrizzing effect is amazing.

With this smoothing treatment you can expect to see your frizz disappear yet your curl will stay intact. If your have straight hair this treatment will take away the frizz without taking away the body. Your hair will look smoother, shinier, and youthful!
We carry an amazing professional line of Keratherapy support products that can be purchased online or in the salon.
Return to Top
Our Policy:
All services are by appointment only. If you need to cancel an appointment we appreciate at least 24 hours notice.

Cancellation Policy

Your appointment is very important to A Visionary Salon staff. It is a time reserved especially for you. We understand that sometimes schedule adjustments are necessary; therefore, we respectfully request at least 24 hours notice for cancellations.

STRICT AND ENFORCED 24 HOUR CANCELLATION POLICY!

Please understand that when you forget or cancel your appointment without giving enough notice, we miss the opportunity to fill that appointment time, and clients on our waiting list miss the opportunity to receive services. Our appointments are confirmed 48 hours in advance because we know how easy it is to forget an appointment booked months ago. Since the services are reserved for you personally, a cancellation fee will apply.

-Less than 24-hour notice will result in a charge equal to 50% of the reserved service amount.
-No Shows will be charged 100% of the reserved service amount.
- Appointments made within 24 hours and need to cancel, the client must cancel within 4 hours of the appointment time or will result in a 50% charge of the reserved service amount.
-Any multiple services or combos must be held with a credit card. Multiple services or combos not cancelled 24 hours in advance will be charged 100% of the reserved service amount. A credit card *hold*transaction may be made on your credit card to reserve the appointment time.
- The cancellation policy allows us the time to inform our standby guests of any availability, as well as keeping our staffs schedules filled. We are able to better serve everyone this way. A Visionary Salon policies are presented and provided in the best quality and to provide a high excellence of service for our establishment and all clientele. Thank you for supporting our policies.

Confirmation calls.

As a courtesy we will call and confirm your service appointments two business days prior to your appointment date. However, if we are unable to reach you, and can only leave a message, please understand that it is your responsibility to remember your appointment dates and times to avoid late arrivals, missed appointments and the cancellation fee.

Extension hair must be paid in full upon ordering and due to manufacturer regulations and the customization of the orders,unless there is a manufacturer or salon error the hair may not be refunded.