A Visionary Salon
Experience excellence in service when you visit us!

We have spent years sourcing the most exclusive extension and hair restoration services and products!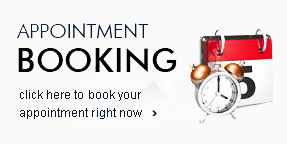 What we offer:
Low Level Light Treatment (LLLT) In clinic and Home/travel Systems
​Hair Loss and Restoration Services and solutions

Shrinklinks Hair Extensions

Loc, Bead, Cylinder, Strand by Strand Hair and Tape in Extensions

INVISABLEND Hair Enhancement

Micropointlink, Micropoint Accents

Custom Hair pieces: Human Hair,Cyberhair, HD Synthetic,synthetic

Wigs & Enhancement Pieces

Keratin Hair Smoothing Treatments

Hair B(Its like Botox for your hair)

Hair Color

Haircutting

Balage & Ombre

Hair Re-texturing & Relaxing

We now offer celebrity stylist endorsed OLAPLEX to keep your hair virtually free of breakage during chemical services

We have an exceptional menu of reparative in salon hair treatments
For a list of specific services and pricing: Mobile site scroll down and click on the service link for more information. Full site,please click on one of the service category links on the left of the page.
I have access to the finest European,Italian, Brazilian and Indian hair available to professionals. I will help you determine the best services for your needs and deliver the kind of quality and value you expect from a professional salon.
Hair Loss Solutions
Are you frustrated with Thin, Fine, Or Thinning Hair? We have a solution for you. Micropoint Solutions, Invisablend,LLLT (Low Level Laser Light), XTC extreme growth therapy and Custom Wigs by CyberHair
We offer free consultations for all of our hair restoration and extension services. During this consultation, we will discuss
The best method, or methods for you

The cost of the extension hair, hair piece, wig, addition,invisiblend or micropoint.

We will discuss the price of the service

The cost of maintaining your new look

Answer any questions you have
LLLT(Low Light Laser Therapy)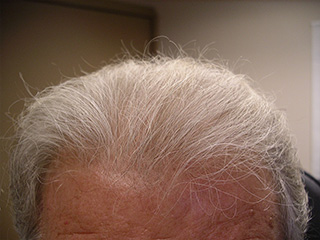 This is something I have been researching and watching since I first heard of the technology over 20 years ago.
LLLT
has now been approved by the FDA and has no harmful side effects. it has proven in clinical studies to be 100% effective in giving the hair fullness,thickness health and luster. I have partnered with
XTC
Hair Growth Systems to become a signature salon so I could bring you the very best the hair growth industry has to offer. I have spared no expense and own the most powerful in clinic Low Light Laser. We now offer in clinic packages that will include
1 full year membership with 2-3 Laser sessions per week

1 year supply of the Comprehensive Hair Growth System

Monthly Scoping appointment to show your progress

Before and after pictures
Live to far? No problem! I have several options for home units to suit your budget, space and lifestyle.
Consultation is a must. At this appointment, we will take a look at your hair and scalp under a
200x
microscope and determine the best treatment plan for you.
Hair growth and rejuvenation takes commitment, It WILL work if you stay focused and keep consistent.
Micro Point Links
MicroPoint
Links are tiny extensions added to a single strand of your hair (please call for a consultation to discuss package prices).
Micropoint
links can be purchased in packs of 1200 strands for an
ala
carte price or purchased in the packages below. I created these packages because I am able to get bulk discount on hair so the more you buy the more you save!
3 Month Program
6 Month Program
9 Month Program
12 Month Program
All programs are customized to your individual needs & Include~
Consultation

Micropoint

links

Hair Support system

Inital

application appointment

Standing appointment every 3-6 weeks (includes

micropoint

fill &

maintainence

Payment Plan option (pay 1/3 down and monthly payments for remaining balance)
With Micro Point Links, you can have up to 600 additional
strands of hair added to your own growing hair in just one hour. You can have thousands of additional strands of hair added quickly, and easily, restoring your confidence and your hair.
Micro Point Links featuring
Cyberhair
fills in where other extensions can't. They are created for areas that are more visible, using a unique process where the Certified and Trained professional knots, without use of adhesives, four
Cyberhair
hairs onto one single strand of growing hair. The knot is so micro-tiny, the added hair looks and feels and behaves just like the existing growing hair – if not better.
Quick, Easy, Painless!
Invisiblend Thin Hair Solutions
Call now 1-408-979-1195 for consultation
I am so excited to bring to you another amazing exclusive solution to thinning hair. This technology will shock you and give you the hope that no matter how bad your thinning hair situation is I can help you!! Non invasive, virtually invisible.
About

InvisaBlend

:
InvisaBlend is the only way to increase the volume or length of your hair without inhibiting the growth of your own hair – it leaves your hair free to grow and your scalp free to breathe! And, thanks to the proprietary Translucent Blending-Strands®, InvisaBlend is also the most undetectable hair enhancement available today. With InvisaBlend, you can run your fingers through your hair and feel nothing other than scalp and hair. InvisaBlend also creates the appearance of actual hair growth. This revolutionary, non-surgical technique is the most undetectable available to date. Each added hair appears to be growing directly out of the scalp. Go to our Before & After page to see close-ups of hairlines created by InvisaBlend. You'll agree that these are the most undetectable hair extensions you'll ever see!
How It Works:
Single human hairs are attached onto hair threads known as Translucent Blending-Strands®. These are fed in-between your existing thinning hairs. You'll enjoy a fuller look and your own hair will be free to grow.
CyberHair
Cyberhair is the most revolutionary hair available in the world.
We've invested over ten years in research and development to bring you the newest innovation in hair. Cyberhair is so technologically advanced, no other hair matches it's beauty and durability. Be as active as you want. Wet or dry, Cyberhair will look great - guaranteed!
Men and women in Europe, Asia and the U.S. have discovered the secret to a fabulous appearance with this exclusive, natural looking solution.
Imagine getting hair that looks and feels like your own!
Custom Cyberhair:
We can fully customize a hair system for you. Weather it is for the top of your head or a full cranial prosthesis, there is a comfortable authentic looking solution for you
Return to Top
Our Policy:
All services are by appointment only. If you need to cancel an appointment we appreciate at least 24 hours notice.

Cancellation Policy

Your appointment is very important to A Visionary Salon staff. It is a time reserved especially for you. We understand that sometimes schedule adjustments are necessary; therefore, we respectfully request at least 24 hours notice for cancellations.

STRICT AND ENFORCED 24 HOUR CANCELLATION POLICY!

Please understand that when you forget or cancel your appointment without giving enough notice, we miss the opportunity to fill that appointment time, and clients on our waiting list miss the opportunity to receive services. Our appointments are confirmed 48 hours in advance because we know how easy it is to forget an appointment booked months ago. Since the services are reserved for you personally, a cancellation fee will apply.

-Less than 24-hour notice will result in a charge equal to 50% of the reserved service amount.
-No Shows will be charged 100% of the reserved service amount.
- Appointments made within 24 hours and need to cancel, the client must cancel within 4 hours of the appointment time or will result in a 50% charge of the reserved service amount.
-Any multiple services or combos must be held with a credit card. Multiple services or combos not cancelled 24 hours in advance will be charged 100% of the reserved service amount. A credit card *hold*transaction may be made on your credit card to reserve the appointment time.
- The cancellation policy allows us the time to inform our standby guests of any availability, as well as keeping our staffs schedules filled. We are able to better serve everyone this way. A Visionary Salon policies are presented and provided in the best quality and to provide a high excellence of service for our establishment and all clientele. Thank you for supporting our policies.

Confirmation calls.

As a courtesy we will call and confirm your service appointments two business days prior to your appointment date. However, if we are unable to reach you, and can only leave a message, please understand that it is your responsibility to remember your appointment dates and times to avoid late arrivals, missed appointments and the cancellation fee.

Extension hair must be paid in full upon ordering and due to manufacturer regulations and the customization of the orders,unless there is a manufacturer or salon error the hair may not be refunded.